Cyprus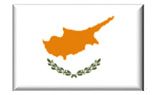 Location
The third largest island in the Mediterranean Sea.
Economy
One of the EU countries. No control of companies domiciled abroad.
Language
Greek, English
Legal System
Anglo-Saxon legal system
Cyprus Company

Type

Private Limited Company

Name

End with "Limited" or "Ltd.".

Capital

No Min. requirement. Stand Capitalt €5,000.

Share

No restriction on the type of the shares.

Share Index

Yes

Registered Agent

Yes

Registered Address

Yes

Public Disclosure

Yes

Min. Shareholder

At least one

Min. Director

At least one

Disclosure of Shareholder

Yes

Disclosure of Director

Yes

Trading restriction

No

Taxation

Income tax rate is 10%.

Financial Statement

Yes

Tax Returns

Yes

Account Filing

Yes

Audit Report

Yes

Accounting

Yes

Incorporation Cost

€ 2,100

Annual Fee

€ 1,800
Cyprus has concluded 34 double tax treaties with: Austria, Bulgaria, Belarus, Belgium, Canada, China, the Czech Republic, Denmark, Egypt, France, Germany, Greece, Hungary, India, Ireland, Italy, Kuwait, Malta, Mauritius, Norway, Poland, Romania, Russia, (including most of the CIS countries, i.e. Azerbaijan, Armenia, Kyrgyzstan, Moldova, Uzbekistan and Ukraine), Singapore, Slovakia, Slovenia, South Africa, Sweden, Syria, Thailand, United Kingdom, USA and the former Yugoslavia.