Mauritius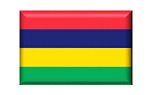 Location
An island nation in the Indian Ocean and near to the Mascarene Island.
Economy
The World Bank's 2013 Ease of Doing Business report ranks Mauritius first among African economies. Mauritius is ranked high in terms of competitiveness, investment climate, governance and freest economy.
Language
English,French and Creole
Legal System
Both Common and Civil law
Mauritius Company
Type
Global Business Company (GBC2)
Name
Name ends with "Limited, Corporation, Incorporated, Public Limited Company, Société Anonyme, Société Anonyme à Responsabilité Limitée, Sociedad Anónima, Berhad, Proprietary, Naamloze Vennootschap, Besloten Vennootschap, Aktiengesellschaft "or with the abbreviation "Ltd, Corp, Inc, SA, NV or GmbH".
Capital
No Min. requirement.; Stand Capital US$ 1,000,000
Share
No restriction on the bearer shares issued.
Share Index
Yes
Registered Agent
Yes
Registered Address
Yes
Public Disclosure
No
Min. Shareholder
At least one
Min. Director
At least one
Disclosure of Shareholder
 No
Disclosure of Director
 No
Trading restriction
May not trade with residents or hold the property in Mauritius. 
Taxation
None
Financial Statement
Yes
Tax Returns
 No
Account Filing
 No
Audit Report
 No
Accounting
Yes
Incorporation Cost
USD1,500
Annual Fee
USD1,400
Mauritius has an extensive double tax treaty network which includes treaties with the following countries: Belgium, Botswana, China, Croatia, Cyprus, France, Germany, India, Italy, Kuwait, Luxembourg, Madagascar, Malaysia, Mozambique, Namibia, Nepal, Oman, Pakistan, Rwanda, Singapore, South Africa, Sri Lanka, Swaziland, Sweden, Thailand, Uganda, UK and Zimbabwe.